Admin By Request is the must-have enterprise cybersecurity tool that you can deploy on all your operating systems: Windows, macOS – and now Linux.
These are some of the epic features that come with our biggest Linux update yet:
Per-app elevation in sudo sessions
Application pre-approval and blocklisting
Logging of programs executed in sudo sessions
Integration of identity management tools such as Active Directory, FreeIPA, and LDAP domain
Join the upcoming free webinar to get all the feature demos and details. Sessions available in English, Danish, and German – see details below.
English Session
Date: Wednesday 24th June 2023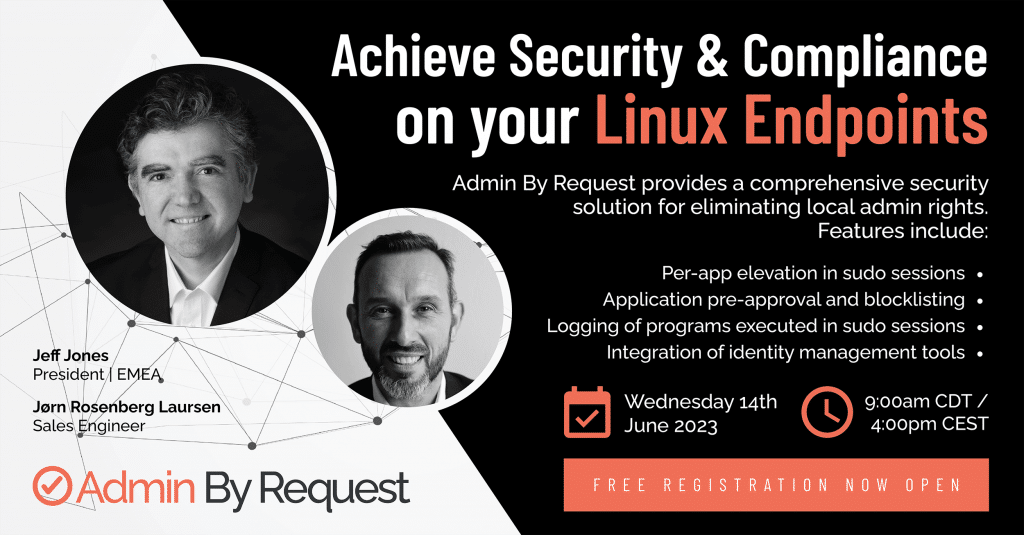 Danish Session
Date: Wednesday 21st June 2023
German Session
Date: Wednesday 28th June 2023