Endpoint Software >
macOS Client
.
macOS Client IT Admin Guide
Admin By Request Version 4.2 for macOS is here, adding new and improved core features including Confirm Mode and System Settings Lockdown. Download it today and kick the year off with comprehensive cybersecurity across all operating systems.
10 years ago, macOS held roughly a 7% market share in operating systems worldwide according to Statcounter Global Stats. Today it's sitting at around 20%. Where will it be in another 10 years? If the current trend is anything to go by, our estimate is around the 30% mark.
The number of macOS devices in enterprise is increasing, and the number of security products for those devices needs to do so at the same rate. When it comes to our local admin rights solution for macOS, we want to provide just as much protection, customization, and abilities for our Mac users, that we provide for our Windows users, which means offering the same comprehensive feature set to all our customers, regardless of operating system.
New in 4.2
New System Settings Lockdown feature added to control the access to specific System Settings in macOS by enabling or disabling access within the portal.
Added Confirm Mode allowing users to elevate applications with a single button click rather than entering their credentials.
New in 4.1
New Owner feature. You can block elevations for anyone but the first non-administrator that logs on to the computer under Mac Settings -> Lockdown -> Owner.
Intune Compliance lockdown setting added. This feature is similar to the Owner lockdown feature; if a computer is not Intune Compliant, any elevation can be prevented. Refer to this page for documentation.
New in 4.0
With v4.0 comes upgraded Pre-Approval, a more comprehensive, efficient, and intuitive Run as Admin feature, Machine Learning Auto-Approvals, and support for Azure AD groups for use in Sub-Settings. Download the PDF Manual at the top of the page for details on all macOS features.
Run as Admin
The core Admin By Request Run as Administrator feature which allows for the elevation of a single application is new and improved in version 4.0. This feature negates the need for uses to initiate an Admin Session (i.e., an extended period of time during which the user has elevated privileges on the device) to simply install on program. Elevating a single file is the much safer option compared to elevating the user's privileges across the endpoint.
Previously only supporting package files (.pkg), this feature now supports application (.app) files. Once you've downloaded the file for installation, drag and drop it over the Admin By Request Dock icon. A pop-up will appear asking for your credentials – simply enter them and hit Ok to Run the installer as Admin.
Watch the GIF below to see it in action: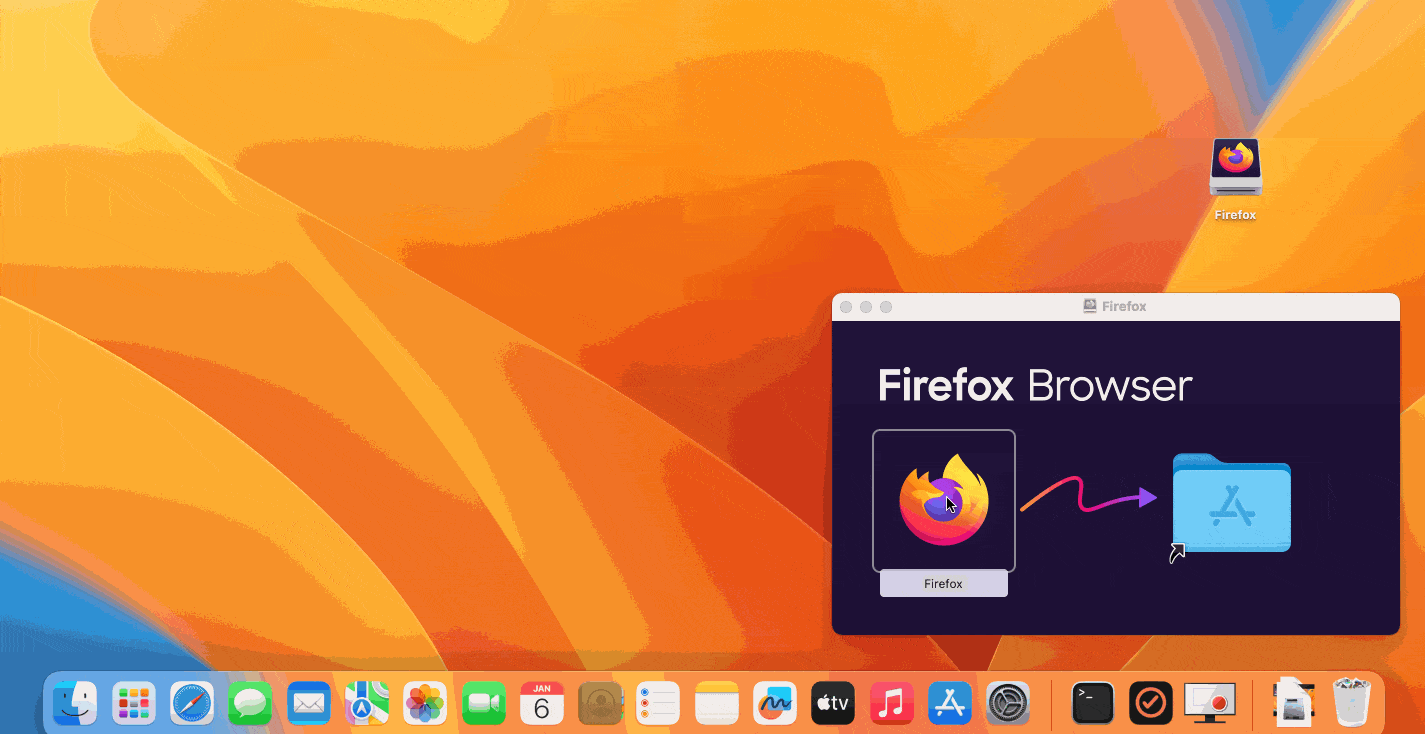 Removed in macOS Version 3.0 Onwards:
Last Admin Check – no longer relevant, removed in 3.0 – the Last Admin Check feature is no longer relevant thanks to the addition of the PIN Code uninstall feature. The purpose of the Last Admin Check was to ensure that you always have at least one administrator account left, but is no longer necessary because you can now use PIN Code uninstall to remove the software on the endpoint and regain local admin rights (in the case of accidentally downgrading all users to standard user).
Log Files – this service previously logged helpful information such as software version, detected Active Directory settings, admin downgrades, and similar changes to /var/log/adminbyrequest.log. It has been replaced in recent versions with functionality to submit diagnostics information from the About window, under Diagnostics.
Summary
This latest update for macOS brings a heap of our staple Admin By Request features – previously only available for Windows users – to the table for macOS.
Download Admin By Request 4.0 for Mac for a comprehensive, flexible, simple, and effecting Privileged Access Management experience, unified across multiple operating systems. Existing customers can find it in their User Portal, under 
Top Menu > Download > Download Client
 for Mac. New users can get it for free on our lifetime Free Plan at 
this link
.
Questions?
If you have any questions that haven't been answered on this page, please contact us using the chat or the contact menu at the top of the page.