Security that doesn't compromise
Productivity
.
No Relearning Required
For end users, the Admin By Request application is nothing new. Once deployed on the endpoint, in most cases it simply replaces the Windows UAC prompt - which most employees are already familiar with. New features that aren't part of the UAC experience are simple and intuitive, and don't require extensive amounts of end user training, if any.
Instant Access
Users no longer have to wait for an IT admin to physically come to their device and enter admin credentials prior to approval. Requests for elevation can be given approval remotely, via the mobile app, or granted immediately without approval (if configured in Settings). With App Control features such as Pre-Approval (whitelisting), and AI and Machine Learning Auto-Approvals, the most popular apps with your users can be identified and approved for them automatically.
Range of Elevation Methods
Whether a developer in the IT department, a tech-newbie in HR, or a third-party consultant needing to service one of your endpoints, there's a method of elevation appropriate for every user. All features come out-of-the-box with Admin By Request and can be tailored to the needs of individual users or groups.
Peace of Mind
Protected users are productive users. With the appropriate controls in place dictating what your users can and can't do - requiring approval prior to elevation, blocklisting of certain applications, settings applied to individual users and groups, and malware scans on executables flagging malicious files - they can function in their roles with peace of mind, confident that they won't end up breaking business rules and accidentally installing malware.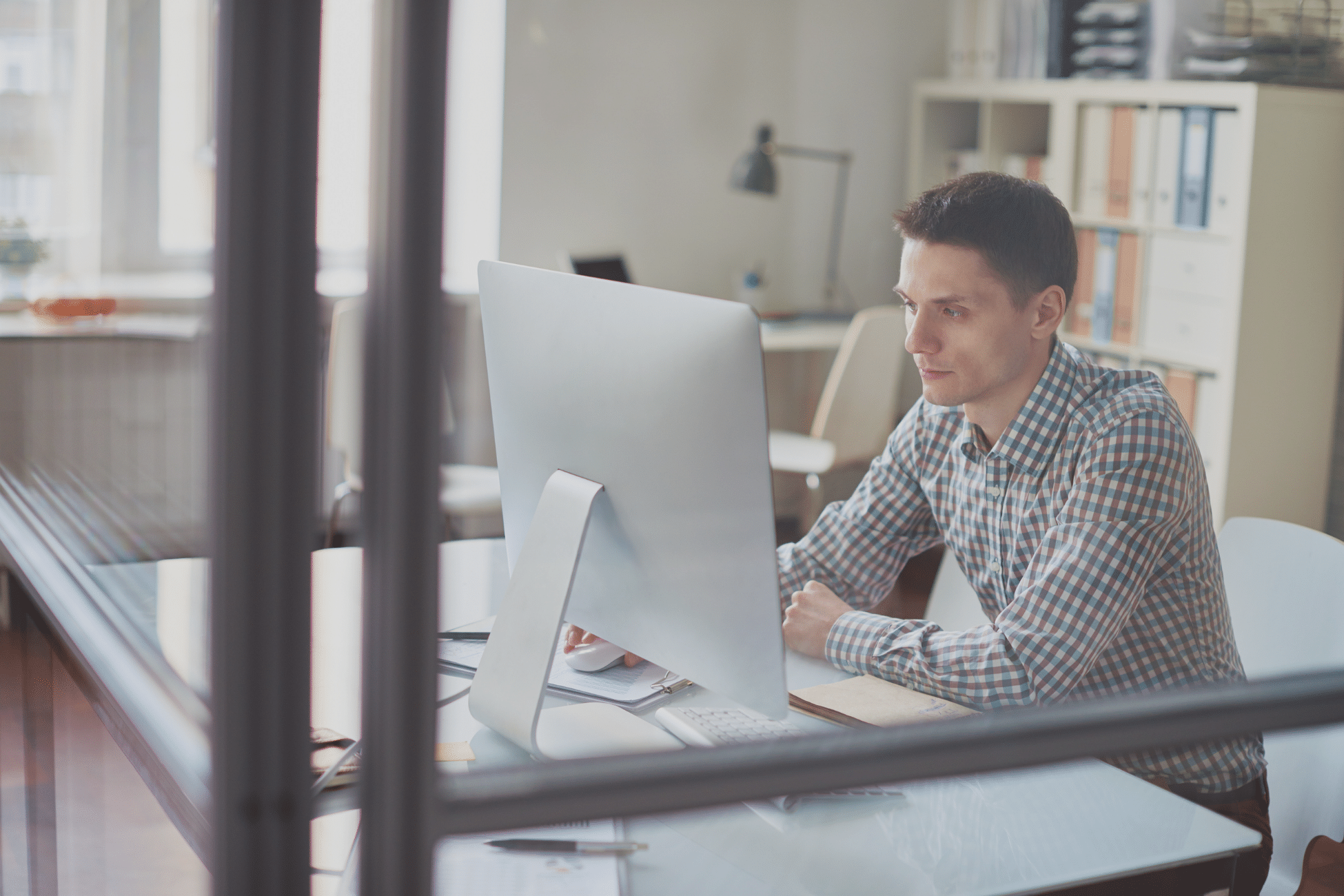 Admin By Request is a solution which works in favor of both administrators and the end user. Here's how it makes life easier for your IT and Helpdesk personnel.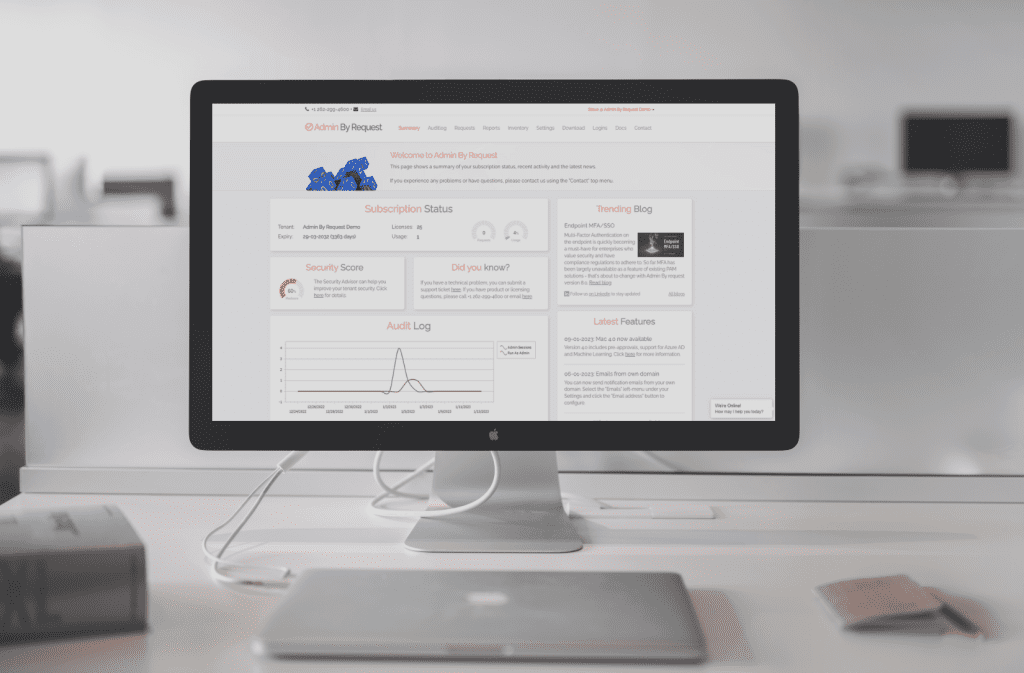 All core features including Auditlog, Requests for admin access, comprehensive Reports, hardware and software Inventory, Settings, and more.
How safe is your setup, and how could it be improved? Stay on top of security with your Security Score.
The Auditlog widget displays the number and type of elevations over the past month.
The basics of your Admin By request license, such as status, active number, and expiry.
The latest blogs covering cybersecurity news, current events, and feature highlights.
Find all the new features for Windows, macOS, and Linux here.
Other Dashboard features:
Any suspicious activity, or significant events that you've configured to trigger alerts and email notifications for, appear here.
Recently Installed Software
As the name suggests, this widget displays the latest software installs. Malicious executables are a common attack vector for cybercriminals, so it's important to stay in-the-know about what your employees are downloading.
This section gives an overview of the number of licenses running on each operating system, the version installed, and the latest version available - so you know that you're up to date (or not!)
This handy widget gives you tips about your current Admin By Request setup and what this means for you and your users. If there's something more you could be doing to benefit your configuration, this section will point you in the right direction.