The 𝗸𝗲𝘆 𝘁𝗼 𝗮 𝗺𝗶𝗻𝗶𝗺𝗶𝘇𝗲𝗱 𝗮𝘁𝘁𝗮𝗰𝗸 𝘀𝘂𝗿𝗳𝗮𝗰𝗲 is strengthening all weak points in your IT environment – and it's not just Windows and macOS devices that need protecting.
Linux endpoints often get neglected, leaving gaping holes in otherwise tight security. All it takes is one compromised device with local admin rights to bring down an entire network.
Admin By Request is a multi-platform PAM solution offering local admin rights management on Windows, macOS, and Linux.
These are some of the epic features that come with our biggest Linux update yet:
Per-app elevation in sudo sessions
Application pre-approval and blocklisting
Logging of programs executed in sudo sessions
Integration of identity management tools such as Active Directory, FreeIPA, and LDAP domain
Click one of the links below to get all the feature demos and details and ensure air-tight security on Linux endpoints🛡️ Sessions available in English, Danish, and German.
𝗘𝗻𝗴𝗹𝗶𝘀𝗵:
https://us06web.zoom.us/webinar/register/2516897413322/WN_fx_-N7m3RWi-PlPQWreBhA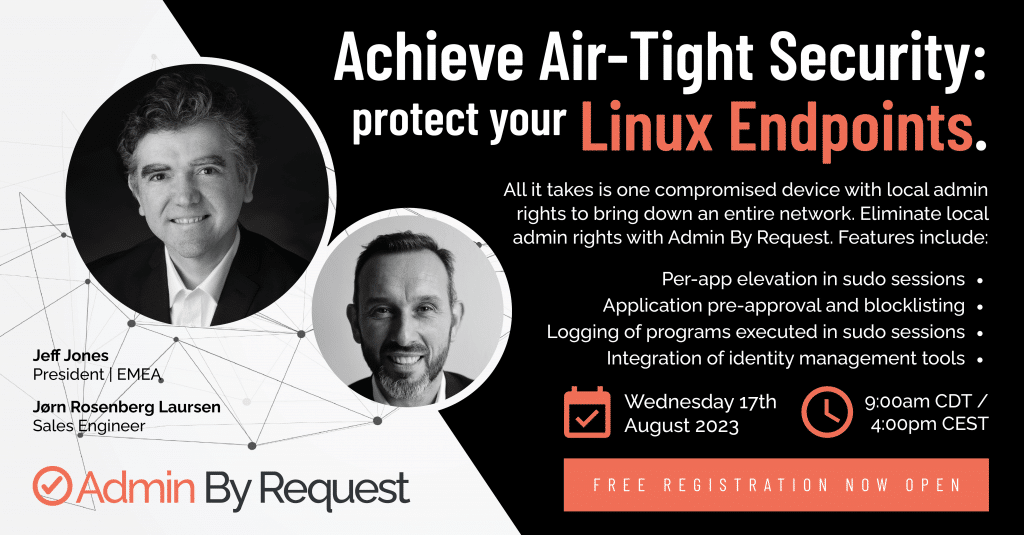 𝗗𝗮𝗻𝗶𝘀𝗵:
https://us06web.zoom.us/webinar/register/9716897413870/WN_eoJsRP_JQe6LwYHlMDzP6g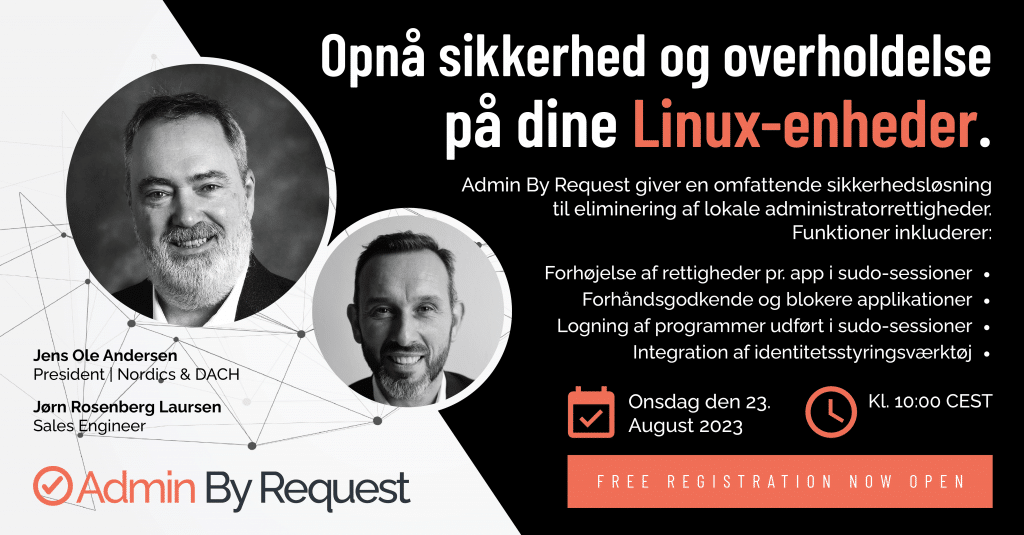 𝗚𝗲𝗿𝗺𝗮𝗻:
https://us06web.zoom.us/webinar/register/8116897414475/WN_FOqxblVYR_GN9tRoQHJu_w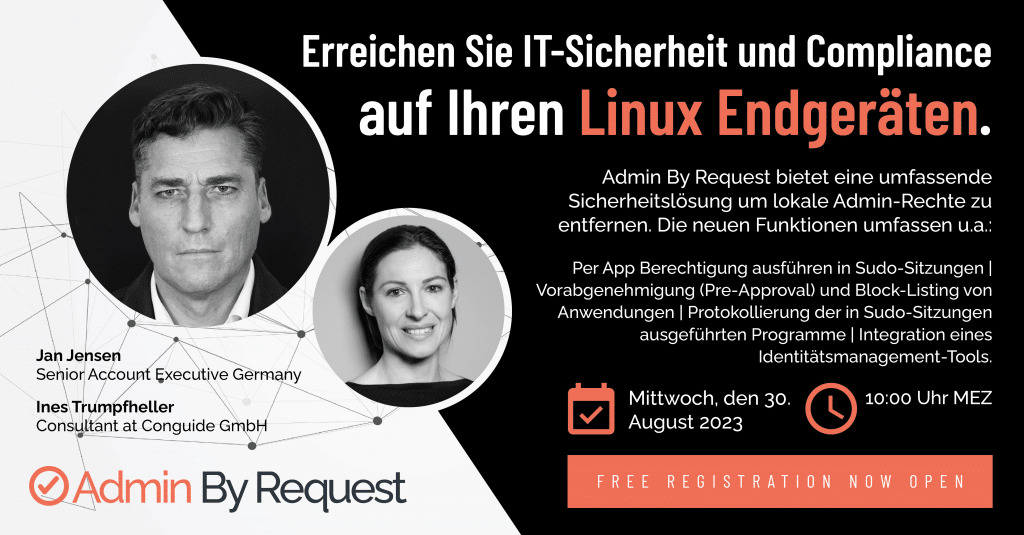 Find Release Notes for previous Linux versions here.