If you've got kids, grandkids, nieces, or nephews, you'll know that the number one goal for the average primary-schooler is to wake up each day carefree and ready to embark on the next fun-filled adventure – and so they should.
But sadly, this is not the reality for thousands of children who live with life-threatening illnesses or in vulnerable situations.
These children suffer from pain, anxiety, separation from friends and family, and miss out on experiences that all children should have. Families of these children put on brave faces while struggling to manage everyday life around visits to hospitals, financial hardship, and constant worry.
CoolUnite's goal is to make life a little bit more enjoyable for these children and their families.
Cool! How?
Being a charity fund, CoolUnite raise money through contributions from supporters. These funds are then put towards different projects in various areas that aim to provide support and strengthening for vulnerable or sick children and their families.
The foundation relies completely on contributions from supporters and partners, and spends as little as possible on administration and marketing fees; this ensures the children, families, and organizations they support get as much of what is contributed as possible.
Current Projects
CoolUnite donate the funds raised to different focus areas. Below are some of the major projects they're currently supporting:
The Break House | Pausehuset
As the name suggests, The Break House aims to provide chronically ill children with an 'escape' from the pressures and stress of everyday life, and is made possible through CoolUnite's collaboration with Ønskeland.
Children and their families are able stay for a few weeks in apartments and have their daily needs – such as cooking and cleaning – taken care of by staff. During the stay, extended family and friends are able to visit, and children and families can find support and form relationships with others going through the same hardships.
"A fantastic break from everyday life. Time for the family and new friendships with people who understand the challenges we face. For big brother, the stay meant new friendships with other siblings who understand the challenges he faces as siblings of a seriously ill child."
~ Parent of child at Pausehuset
Lukas House | Lukashuset
Lukas House offers palliative care for children with life-threatening illnesses. Nurses, doctors, physiotherapists, psychologists, and a number of volunteers (as well as the hospital clown and musician!) provide the appropriate care to children and families throughout the course of the child's disease.
Lukashuset provides care for children and families from all over Denmark and has a strong focus on "the child behind the diagnosis".
CoolUnite has supported Lukas House with multiple donations, which help provide services such as family psychiatry – to help them deal with what they're going through – and ongoing support.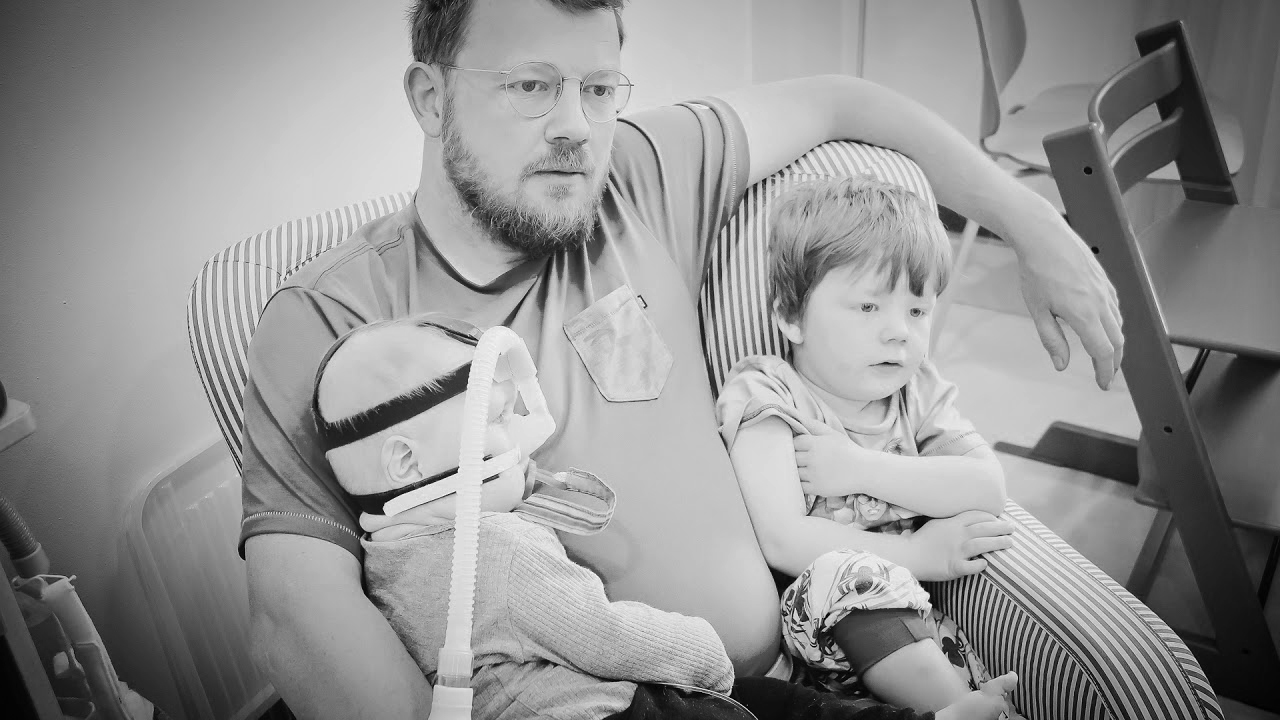 Strandbakkehuset (Child & Youth Hospice)
In November 2020, child and youth hospice, Strandbakkehuset, opened its doors to ill children and their families with the help of a 1 million DKK donation from CoolUnite.
CoolUnite continues to support the hospice, which provides children and families relief in the form of hospice stays and the care of health professionals throughout the course of the child's illness.
Strandbakkehuset makes it their missions to help these sick children get as much out of their lives as possible, and to support their siblings both during a child's disease, and in coping with the grief of having lost a brother or sister.
The Child's Blue House | Barnets Blå Hus
The Child's Blue House project aims to provide support and strengthening for the thousands of children who live in families where alcohol or drug abuse is a factor.
Children of addicts are more likely to receive a psychiatric diagnosis, have symptoms of stress and anxiety, and are twice as likely as other children to attempt suicide.
Barnets Blå Hus provides children who have suffered from neglect, threats, or violence at the hands of an adult with addiction problems, a space to come together and receive support and treatment from adults who understand their problems. In this space they can connect with other children who have experienced the same hardships.
How You Can Help:
There are several ways in which you can get behind CoolUnite and help them provide support for organizations that look out for children in need:
1. Make a Contribution
Every cent counts. Make a donation online here, or use the information below to contribute (for Danish citizens):
MobilePay:
No: 42233
Bank transfer:
Reg. no: 7117
Account no: 1353841
*Remember to state the CPR number if you want to receive a deduction from SKAT for your donation.
2. Buy and Support
Shop with a conscience. The following organizations donate to CoolUnite or give you the option to donate when a purchase is made:
3. Become a Business Partner
CoolUnite are happy to work with businesses through sponsorships, fundraising partnerships, and collaborations around their regular events. See the table below for available packages (in Danish) and contact information if you'd like to get involved.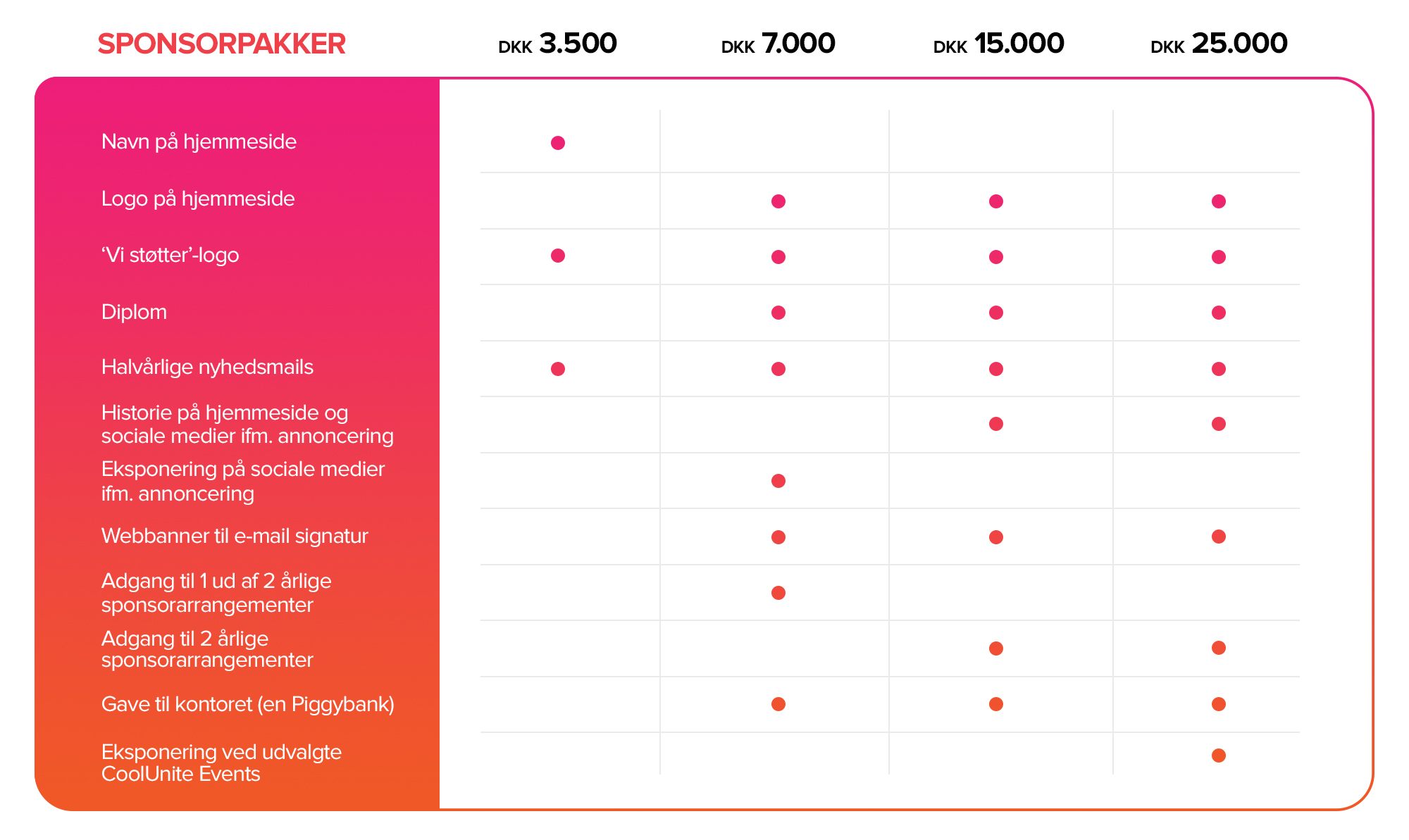 Contact:
Henriette
hedm@coolunite.dk
+45 2527 5030
Admin By Request is a proud business partner of CoolUnite.
Funds donated through sponsorship enable the foundation to make more of a difference in the lives of sick children and their families, and, as sponsors, we can help raise awareness about their cause.
If your organization is keen to do the same, consider becoming a CoolUnite business partner.
Keep it CoolUnite
While most of us have only just learned what it's like to live with illness and hardship over the past two years, many children and families have lived with this for a huge portion of their lives; but CoolUnite can make a difference.
It's cool to help out a good cause – contribute what you can today.
If you want to hear about why we chose Coolunite, or if you're based outside of Denmark and would like to get involved in supporting the charity, get in touch with Jens Ole Andersen, joa@fasttracksoftware.com.