At Admin By Request, we want our Privileged Access management (PAM) solution to be both as effective as possible, and also smooth and easy to adopt for our customers. That often means ensuring our product works with and adds to existing security tools and policies already in place at customer organizations.
With that in mind, we've added Microsoft Intune integration to our latest version of Admin By Request for Windows: you can now layer up your endpoint security by enforcing compliance with existing Intune policies for users who want administrative access.
This integration is super simple – here's a quick rundown on how to get it configured.
Configuring the Feature
1. In your User Portal, navigate to Settings > OS Settings > Lockdown > Intune, and set the Device must be compliant toggle to ON:

Click the Save button to save the changes – note the green tick that appears when the save is complete.
2. From here on, only users who fulfil the company compliance policies specified in Intune will be able to gain elevation. E.g.: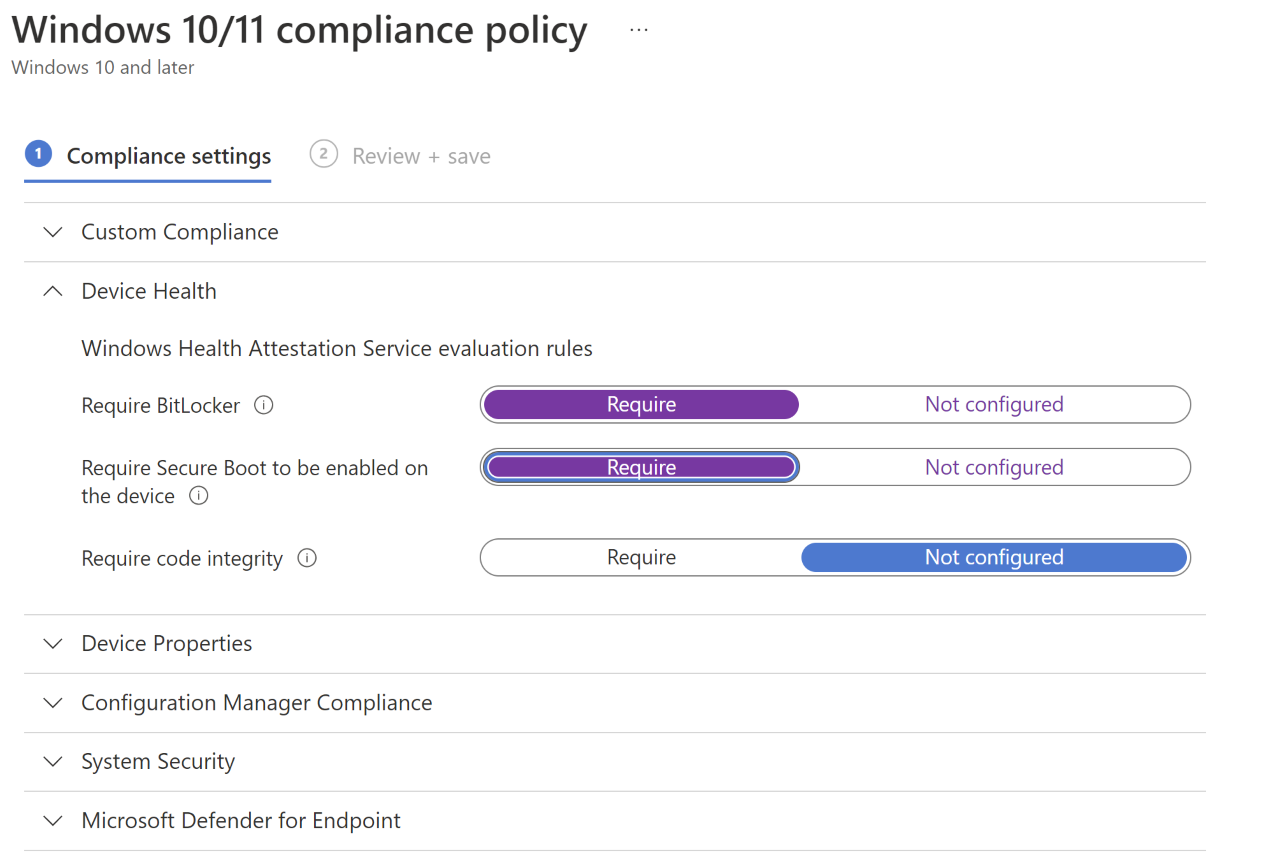 3. Users who do not meet these compliance policies will recieve the following popup when they attempt to gain elevation: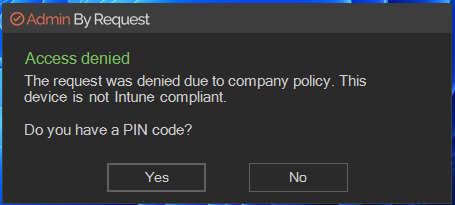 Note that these policies can be circumvented by users who have been provided a PIN Code from an IT Admin.
4. As with all Admin By Request features, you can apply this rule to some users and groups and not to others by creating a Sub-Setting which overrules Global Settings: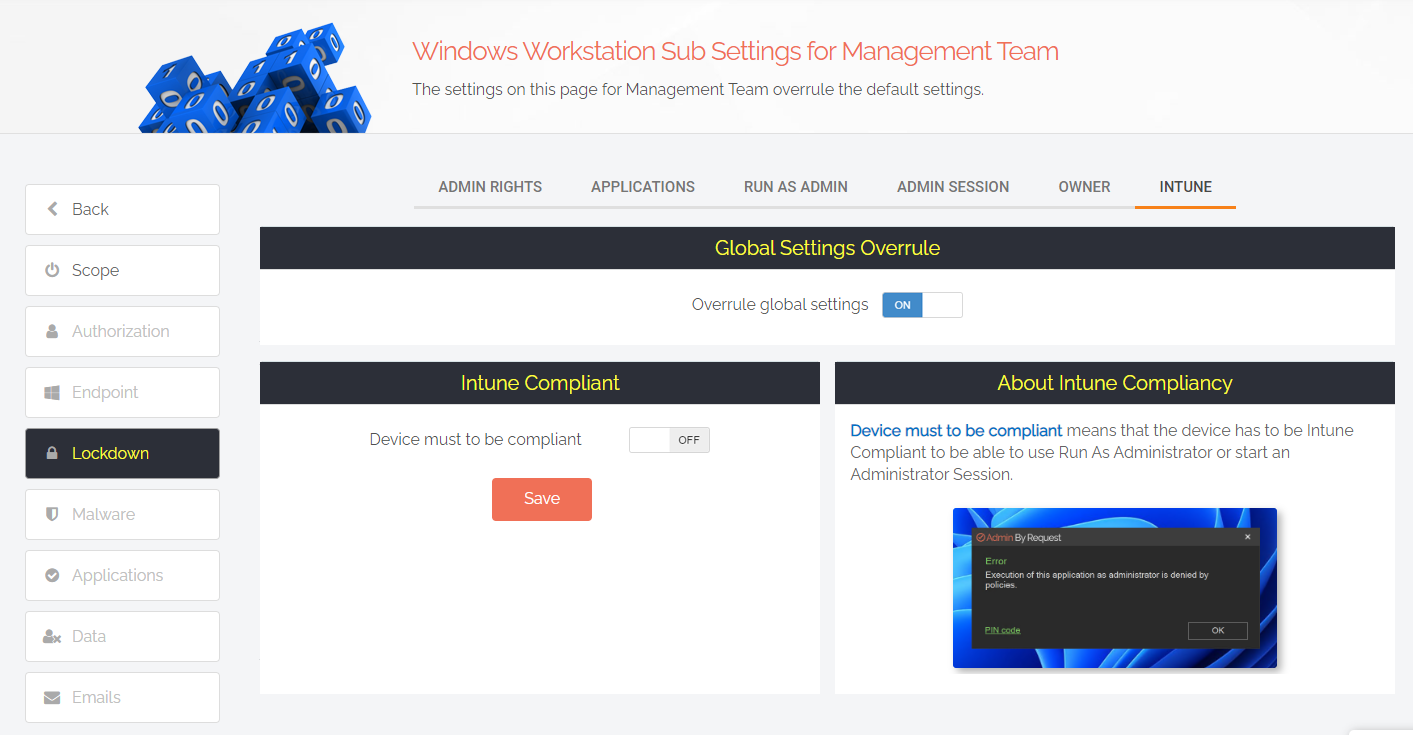 Summary
If your enterprise makes use of Microsoft Intune policies, you can now use Admin By Request to block elevations on devices that are not compliant with your existing Intune policies.
Layer up your security with this simple new feature – download Admin By Request v8.0 today to get started with this integration, and a whole lot more.